The owner of an Altamonte Mall jewelry store has been arrested on federal charges after his business was raided Wednesday as part of a nationwide sweep on synthetic drugs.
According to a U.S. Drug Enforcement Administration official, the jewelry store owner allegedly oversaw a large synthetic drug operation in Central Florida.
A federal grand jury indicted the man Wednesday, the same day DEA agents raided his Windermere-area home, Altamonte Springs jewelry store and a warehouse on John Young Parkway where he is accused of storing drug paraphernalia.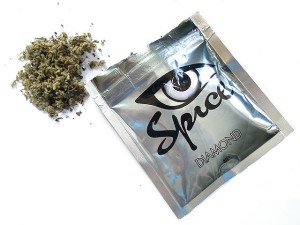 Agents claim that the man was not selling drugs out of the jewelry store, but allegedly laundered the proceeds through the business.
The owner and his two alleged associated were each indicted on two federal drug charges.
If convicted, prosecutors would seek to forfeit more than $13 million from the suspects, as well as the jewelry store owner's nearly 8,200-square-foot home on McKinnon Road.
This drug sweep is part of "Project Synergy," a multi-agency operation targeting all levels of the global synthetic drug market.
In an announcement on Wednesday, the DEA said that the latest phase of "Project Synergy" ended with the arrests of more than 150 people nationwide. Around 200 search warrants were executed across 29 states.
Authorities claim they confiscated hundreds of thousands of individually packaged, ready-to-sell synthetic drugs, hundreds of kilograms of raw synthetic products and more than $20 million cash.
Synthetic drugs are often promoted as bath salts, herbal incense, jewelry cleaner or plant food and have increased in popularity.
Bath salts, which are illegal in Florida, are comprised of substances that are meant to mimic the effects of LSD, cocaine or methamphetamine. These drugs are marketed under names such as "Ivory Wave" and "Vanilla Sky."
Synthetic marijuana, also referred to as "K2" or "Spice," is also illegal in Florida and a growing concern among teens and young adults.
Synthetic marijuana and bath salts are considered controlled substances under both state and federal law, which means you are looking at prison time if you are charged with a drug crime involving either of these drugs. Even if you purchased these illegal substances at a smoke shop or head shop in the Altamonte Springs area, you can still be arrested and charged with a drug crime by local authorities or even the DEA.
Along with ecstasy, peyote and LSD, synthetic marijuana and bath salts are classified as schedule I controlled substances under federal law. Schedule I controlled substances are considered highly addictive and are believed to have no medical value. A conviction for a federal drug crime charge, including possession, manufacturing, distributing or trafficking will result in mandatory minimum sentencing, which usually means several years behind bars.
If you are facing state or federal drug crime charges involving K2, Spice, bath salts or any other illegal synthetic drug, you need the help of a Seminole County Drug Crimes Defense Lawyer at Whittel & Melton who can make sure you have the best possible defense strategy. We offer a free consultation to anyone facing a drug charge in the Altamonte Springs area, so please call us today at 866-608-5529 or contact us online.