Police arrested a 19-year-old man for allegedly using a stuffed animal to masturbate inside a Walmart on Tuesday.
According to Brooksville Police, the 19-year-old was caught on store cameras just before 3 p.m. acting suspiciously.
Reports indicate that the teen took a stuffed toy horse off the shelf and walked to the bedding department where police allege he then used the toy horse to masturbate.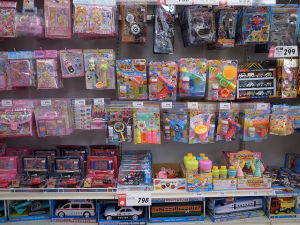 The cameras apparently showed the teen place the toy back on the store shelf next to other items.
Police claim the teen ran from the store. He was arrested a short time later and charged with indecent exposure. He is being held on a $1,500 bond at the Hernando County Jail.
Police said they questioned the teen and that he admitted to the alleged act.
People have many different views about sex, sexuality and what is appropriate behavior in public. However, if you act in a way that someone else finds lascivious and offensive while in public, you could find yourself facing a sex crime charge of indecent exposure in Florida.
An action you intended as maybe a raunchy joke can easily escalate into a criminal sex charge pretty quickly. If you are convicted of a sexual offense, you will not only face possible jail time, fines and a criminal record, but you could be slapped with the label of being a registered sex offender.
If you've been charged with indecent exposure in Florida, a Hernando County Criminal Defense Lawyer at Whittel & Melton can help evaluate the details of your case and your options. For an appointment for a free consultation, call us locally at 352-666-2121 or contact us online.