The State Attorney's Office has made the decision to charge a Marion County juvenile as an adult for a robbery that happened last month.
According to jail records, at 12:01 a.m. on a Friday night, on his 18th birthday, a teen was charged with robbery with a firearm, possession of a firearm by a delinquent and carrying a concealed firearm.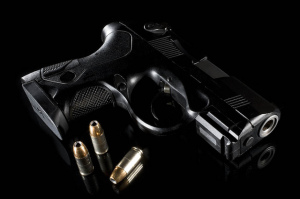 The teen and another 16-year-old juvenile were taken into custody Nov. 17 after they were accused of robbing a man in Silver Springs Shores the day before.
The alleged victim told sheriff's deputies he was approached by two people, each armed with a handgun, when one of them took his cell phone, ear buds and wallet.
His description of the two teens lead to their arrest.
The 18-year-old's court date is scheduled for Jan. 13.
When it comes to juvenile crimes, it is up to the court to decide whether the juvenile case is transferred to adult criminal court. The court considers many factors when making its choice, including the nature of the crime and the juvenile's previous delinquent history. If the case is transferred to adult court, the juvenile will be subject to the law in the same manner as an adult.
Unfortunately, the criminal justice system is making the choice to try juveniles as adults much more frequently than in the past. Due to the fact that children and teenagers do not have fully developed  adult brains, they are often inclined to make impulsive choices without fully anticipating the consequences of their actions. As younger teens and children are prosecuted in adult court, it is important to remember that there are numerous legal defenses for juveniles that question whether a child has the ability to understand criminal intent. A Marion County Criminal Defense Lawyer at Whittel & Melton can review the criminal matter and establish the strongest possible defense in order to achieve the best possible outcome for a juvenile being tried in adult court. For a free case evaluation, please call us today locally at 352-369-5334 or statewide and toll-free at 866-608-5529. You can always request a free consultation with us online.