A Massachusetts Uber driver has been accused of sexually assaulting a woman who had used the ride-sharing service app to request a ride.
Authorities have reported that the 46-year-old man was arraigned Wednesday in Cambridge District Court. The Boston man pleaded not guilty to charges including rape and kidnapping.
Investigators believe the driver picked the woman up in Boston on Dec. 6. She had apparently summoned an Uber driver to take her to her Cambridge home.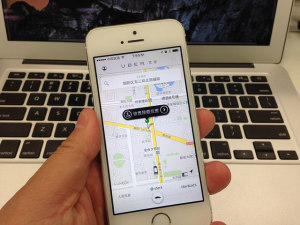 Uber customers use a smartphone application to arrange and pay for rides with drivers that are in the surrounding area.
The woman told police that the driver told her he would need a cash payment, so he took her to an ATM.
Authorities claim he then drove her to a secluded location and sexually assaulted her.
Uber released a statement saying that they are working closely with law enforcement to assist in the investigation.
Sex crimes allegations are very serious crimes that will have a devastating impact on your future if you were to be convicted. Your career, your family, your freedom and your reputation could all be ruined and suffer permanent damage just from the mere accusation that any wrongdoing took place. Because of this, you must obtain legal protection against the prosecution.
A Florida Criminal Defense Lawyer can fight aggressively to preserve your rights and pursue your best interest. It is very important that you understand all of your options and are aware of all the potential penalties you could be facing. To learn more about the steps you need to take to defend yourself from these charges, please call us today statewide and toll-free at 866-608-5529 or contact us online.