A 51-year-old Wildwood notary was arrested at the end of 2021 for her alleged involvement in notarizing a document for a dead person's bank account.
She was charged with a felony – false certification by a notary – after she was interviewed at the Sumter County Sheriff's Office Public Safety Building at Pinellas Plaza in The Villages.
Just what is the woman accused of? She allegedly notarized a document on Aug. 12 not in the presence of the person whose signature she was notarizing, according to the Sumter County Sheriff's Office report.
The woman apparently never met the person whose signature she was notarizing, and signed the document and stamped it with her notary stamp and seal.
The document in question was then used to withdraw funds from the deceased family member's bank account, according to the arrest report.
The woman was arrested and booked at the Sumter County Detention Center. She has since been released after posting $2,000 bail.
A notary, also known as a notary public, is someone who has the duty to witness the signing of legal documents, such as trusts, deeds, licenses, etc. A notary is publicly commissioned official who has the task of verifying the authenticity of legal documents to deter fraud as well as serving as an impartial witness when legal documents are signed.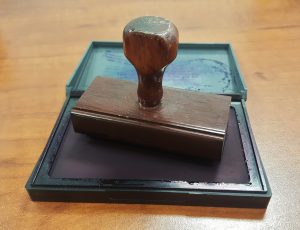 Legal documents are required to be notarized to make sure that the transactions are conducted properly and that no fraud is committed. Notaries serve as a person who can verify the authenticity of documents and make sure that all parties involved are entering into agreements knowingly and willingly.
Being a notary carries inherent risks. One careless mistake could easily lead to criminal charges. The following are just a few ways a notary can land themselves in hot water:
Notarizing a document when the signer is not present
Failing to properly identify the signer
Incomplete certificates
Failing to record all notarizations
Allowing someone else to use your notary tools
Overcharging for notary fees
Offering legal advice
Continuing to notarize documents once your commission expires
Notary misconduct is real and can lead to criminal charges. If you have been charged with a criminal offense related to notary misconduct in The Villages or surrounding areas, then you need to enlist the help of our Villages Criminal Defense Lawyers at 352-369-5334. Whittel & Melton as soon as possible so that we can help you clear up any misunderstandings. Once you get us involved with your case, we can conduct our own investigation into any evidence and speak with police and prosecutors on your behalf so that your side of the story can be heard. We may be able to have the charges against you dropped or significantly reduced. The best thing you can do to help yourself following an arrest is to call us at so that we can make sure nothing you say is twisted to be used against you later on.
We are former prosecutors who know how fraud cases are built and what tactics can be used to build you an effective defense. Let us help you – call us now at 352-369-5334 or contact us online for a free consultation. We know what is at stake for you.