The parents of three children living in Daytona Beach were arrested last week after police allegedly discovered the family was living in a dead woman's house. In fact, police claim the woman's body was decomposing in a bedroom.
Police conducted a well-being check at the Holly Hill home after they were contacted by the Department of Children and Families who had not been in touch with the owner of the home since early September.
Police officers apparently forced their way into the home and found the body of a woman, believed to be a 33-year-old woman who had spina bfida and was wheelchair-bound.
According to the Holly Hill police chief, the smell was so bad "you could smell it from 150 feet away."
Police claim they found a 38-year-old man and a 32-year-old woman living across the hall with their 4-year-old child. The couple had apparently been living with the deceased on and off for years.
They were apparently living in the home with the decomposing body along with their other two children, ages 6 and 11, who were at school when police arrived at the home.
In addition to the dead body, police claim they also found dog feces and urine in the home and evidence of drug abuse in the form of bath salts.
Both parents allegedly admitted that they had been cashing in the dead woman's food stamps and Social Security benefits. However, they claim they were unaware the woman had died and assumed she left the home.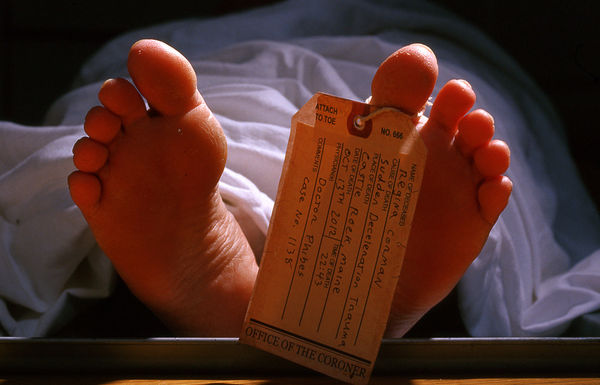 Both were arrested on charges of child neglect and failure to report a death to the medical examiner. The man is also being charged with theft of utility services as well and is accused of illegally connected electrical and water service on the residence when it had been cut off.
The couple's three children are now in protective custody.
Police have viewed the woman's death as suspicious and ordered an autopsy and toxicology report last week.

If you have been charged with any type of crime in Daytona Beach or the surrounding area, you have the right to defend yourself. A Volusia County Criminal Defense Attorney at Whittel & Melton can help you understand all of your legal options. For a free consultation to find out more about how we can assist you, please contact us immediately at 866-608-5529.
Photo credit: Great Beyond / Foter.com / CC BY-NC-SA