A veteran Broward County circuit judge has been charged with driving under the influence after her car was allegedly seen by police driving erratically and nearly hitting another vehicle in Boca Raton.
According to a Boca Raton police report, the woman was pulled over along the 2400 block of West Palmetto Park Road around 10 p.m. Tuesday.
The report alleges that police were called earlier in the evening police about the same vehicle, a white Mercedes-Benz, after someone witnessed the car driving erratically near 49 Northeast Second Street.
A Boca Raton police officer wrote in his report that he observed that the woman's eyes were red and glassy, her speech was slow and slurred and that her face was red and flush. He also said he detected a strong odor of alcohol coming from her breath.
When the woman was asked if she knew why police stopped her, she apparently mentioned that her vehicle had been weaving.
She was placed under arrest just after 11 p.m. and reports indicate that she refused to take a breath test.
The woman was booked into jail around 1:30 a.m. and released shortly after 7 a.m. Wednesday.
Whether or not this woman's DUI arrest will affect her role on the bench remains unclear at this time.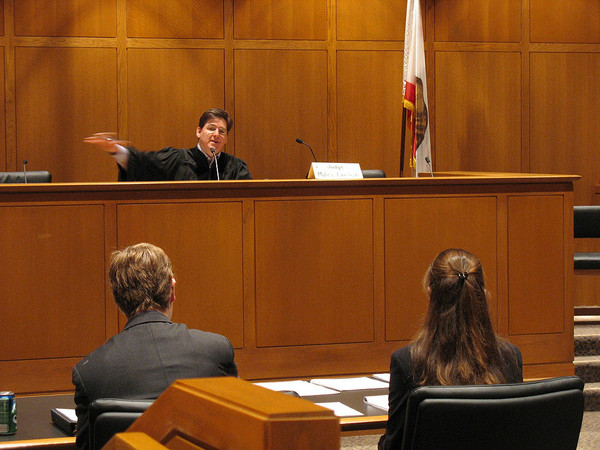 The Broward chief judge said there are no exact rules set forth in how to handle a judge involved in a situation like this.
The woman was first appointed to the bench in Broward County by then-Governor Jeb Bush in 2003 and has since handled a number of high-profile cases.
This case goes to show that anyone can be arrested for DUI. Everyone makes mistakes, and that includes police officers and even judges. Fortunately, if you are arrested for a first-time DUI the charge will likely be a misdemeanor, unless there are aggravating circumstances.

Despite whether this is your first DUI arrest, the penalties are still quite serious. For a first offense in the state of Florida, the consequences of a conviction include up to nine months in jail, loss of your driver's license and hefty fines. If you are arrested for DUI, you should play by the rules and make sure your hire a criminal defense attorney who can fight in your corner during trial. Understand that a DUI charge has the possibility to affect your occupation and could ultimately cost you your career. If you work in law enforcement or in the justice system, the chances that a DUI charge can affect your occupation are significantly increased.
Don't let one mistake ruin your career. A Broward County Criminal Defense Lawyer at Whittel & Melton can help you with your DUI matter and make sure your rights are protected. We know exactly what is at stake for you in these types of situations and will work tirelessly to have the charges against you reduced or dismissed entirely. Contact us today online or call 561-367-8777 or reach us statewide and toll-free at 866-608-5529.
Photo credit: maveric2003 / Foter.com / CC BY