Law enforcement officers in Daytona Beach continued their crack down on celebratory New Year's Eve gunfire this year.
For the eighth year in a row, men and women from the department were out in full force detaining those suspected of firing weapons.
This year, police arrested two men who allegedly fired weapons into the air.
Police claim that once the clock strikes 12, otherwise responsible citizens think it is OK to do things that are not acceptable to do the other 364 days a year. Celebratory gunfire into the air is one of the most common offenses on New Year's.
The Daytona Beach Police Chief issued this statement: "Going outside and firing off your AK-47 to celebrate the New Year is a good way to get yourself locked up. You know, what goes up must come down."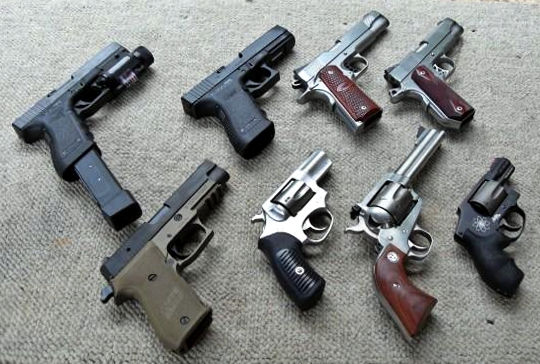 In 2006, a man was killed after a stray bullet hit him during celebrations in Orlando. A bullet fired into the air can fall to the ground with enough speed to deliver severe injuries or even death.
Firing a gun into the air is a third-degree felony that can carry a sentence of up to five years in prison. However, it can be difficult to prosecute people who fire guns in the air to celebrate. In fact, a Daytona Beach man arrested last New Year's for allegedly firing guns, has yet to be tried in court.
Police claim the man was arrested last year for allegedly firing assault-style weapons from a home on School Street. No one was hurt by the stray bullets. He was only charged with carrying a concealed weapon and his case still has not made it to trial.
When it comes to these types of cases, police and prosecutors must prove that the accused fired a weapon into the air. This can be difficult to prove if the arresting officer did not witness the suspect actually discharging the firearm. Regardless, weapons charges are quite serious criminal allegations that should not be taken lightly. If convicted of weapons charges, the penalties can be very harsh.

If you or someone close to you is facing a weapons charge in Daytona Beach or the surrounding area, it is important to speak with a criminal defense lawyer as soon as possible. A criminal defense attorney is the only person that can help to get the charges against you reduced or dismissed entirely. A weapons charge can carry lengthy time behind bars and leave you with a permanent stain on your criminal record that can follow you around for the rest of your life. A Volusia County Criminal Defense Attorney at Whittel & Melton can make sure your rights are protected throughout the duration of your case and work to achieve a resolution that you can live with. Contact us today online or call 866-608-5529 for a free consultation to see how we can help you.