Federal prosecutors charged 27 South Florida suspects Tuesday with marriage fraud, including organizers, recruiters and unlawful immigrants, according to reports.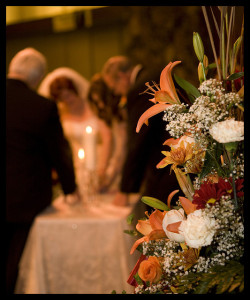 The main defendants — two Hialeah men ages 50 and 57 and a 50-year-old Hialeah and a 33-year-old Marathon man— are accused of charging a fee to arrange fraudulent marriages between U.S. citizens and undocumented aliens.
The trio allegedly notarized phony marriage licenses, completed necessary immigration paperwork and prepared the participants for their interviews with U.S. Citizenship and Immigration Services, according to police.
They are accused of arranging the fraudulent marriages between 2011 and 2014, and during that time two of the men also allegedly attempted to obtain naturalization illegally, according to the U.S. attorney's office.
The case was investigated by Immigration and Customs Enforcement.
If you are being charged with marriage fraud you need to contact South Florida Fraud Defense Lawyer at Whittel & Melton immediately. These cases are no joke to the feds. Marriage fraud cases are prosecuted by the United States government. These cases can take several forms, but the general definition of marriage fraud is the act of entering a marriage for personal gain rather than a sincere and genuine marital relationship. Marriage fraud criminal penalties are severe and may include:
A fine of up to $250,000
Up to 5 years in federal prison
Possible Deportation
Permanent Ban from Receiving Future Immigration Status
If you have been accused of marriage fraud, a South Florida Criminal Defense Lawyer at Whittel & Melton can help. Call us today at 561-367-8777 or contact us online to request a free consultation.