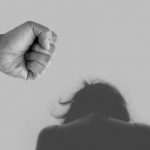 Mandatory lockdowns to curb the spread of COVID-19 have trapped people inside their homes, which is causing many to have concern for domestic violence victims who are isolated from the people and the resources that could help them.
In the United States, where 5,218 people have been infected with the coronavirus, the National Domestic Violence Hotline reports that a growing number of callers say that their abusers are using COVID-19 as a means of further isolating them from their friends and family. 
From Europe to Asia, millions of people have been placed under lockdown, as the coronavirus infects more than 183,000 people. As social distancing continues with no known end date, many fear that this creates an opportunity for abusers to unleash more violence.
One out of three women in the world experience physical or sexual violence in their lifetime, according to the World Health Organization. While men experience domestic violence, women make up the majority of victims, with LGBTQ individuals also facing elevated rates of domestic violence. With that said, during times of crisis—which now includes coronavirus—the risk of gender-based-violence escalates. In China, the number of domestic violence cases reported to the local police tripled in February compared to the previous year, according to Axios. Activists believe this is a result of enforced lockdown.
The current crisis also makes it more difficult for victims to seek help. As medical facilities around the world scramble to respond to the coronavirus, health systems are becoming overloaded, which is making it more difficult for victims to get access to medical care or therapists. 
For many women, even the fear of contracting the coronavirus is stopping them from seeking out medical care after experiencing physical abuse. Going to the ER is too terrifying for some as they fear catching COVID-19.
Others fear going to their parents' home, as they could expose their elderly parents to the virus. For some, travel restrictions may limit their ability to stay with loved ones. Women's shelters may also be overcrowded during this time or may close their doors if the risk of infection is deemed too high.
Domestic violence organizations like the National Domestic Violence Hotline are developing new strategies to support victims under lockdown. The hotline does offer services via online chat or texting, making it easier for victims to seek out help while at home.
Coronavirus Isolation Can Increase the Number of Domestic Violence Cases in Florida
When families are forced to isolate and steer clear of everything they are used to doing, such as going to work, dropping kids off at school, attending religious services, and even trips to the mall, the aftermath can be devastating. With our current state of coronavirus isolation, this article highlights that we will likely see a rise in domestic violence incidents. 
When someone tests positive for coronavirus, or comes into contact with someone who has coronavirus, they must self-isolate at home for at least 14 days. With many states announcing shelter-in-place orders or bans on non-essential businesses, Florida could be soon to follow. When people who have short tempers are forced to isolate, any friction at home could lead to domestic violence.
Not only are people fearful of the coronavirus, but the uncertainty regarding work and pay has pushed many to their mental health limits. Families are worried about making enough money to pay their bills. Schools have shut down, leaving parents without childcare. Attempting to work from home with bored and loud children coupled with intense financial pressures and no end in sight can easily trigger all sorts of emotions that could lead to incidents of domestic violence.
Coronavirus Isolation and Mental Health 
The fear of the coronavirus pandemic has brought on severe stress and anxiety. Human beings are not designed to undergo constant stress and fear on top of being isolated from others for extended periods of time. As social creatures, our mental health relies on interaction with others in the world around us. 
Facing Domestic Violence Charges? We Can Help 
With fear mongering news popping up by the minute, it is easy to see how people may be tempted to have domestic violence outbursts against their partners or family members while being trapped at home. If you are facing domestic violence charges, our Florida Domestic Violence and Child Abuse Defense Attorneys at Whittel & Melton are here to help you through this difficult time. We are experienced in dealing with these types of cases and routinely see what stressful situations can lead to. The coronavirus pandemic is extremely stressful and many people will release their stress and anxiety in different ways. We know that good people make mistakes, which is why we are here to help if you are facing domestic violence charges in Florida. We will provide you with the strong legal defense you deserve.