A Rock Harbor woman was arrested Monday night after police claim she used a belt in an attempt to strangle a 10-year-old boy.
According to reports, a second child witnessed the alleged incident and called a relative for help. The relative then called the Sheriff's Office who responded to the residence at the 95.3 mile marker of the highway around 10:30 p.m.
When deputies arrived at the scene they allegedly found a 31-year-old woman who was so intoxicated she could hardly speak. Police claim the relative who reported the incident said the woman has ongoing issues involving alcohol.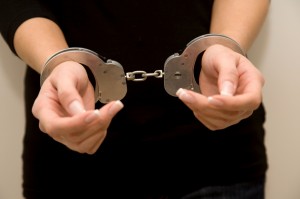 Both children relayed the same story to police, claiming that the woman placed a belt around the 10-year-old boy's neck and began tightening it. They apparently told police that the woman said she was going to kill the boy while she attempted to strangle him.
The woman was charged with aggravated battery on a child and was taken to jail.
A charge for aggravated battery on a child in Monroe County can have severe consequences on your life. A conviction for this felony can lead to significant time behind bars and costly fines. While these penalties are serious, perhaps even more damaging is the lasting havoc these charges can wreak on your family life and personal reputation. In order to successfully fight these charges and protect your future, you must work with a criminal defense attorney who can safeguard your rights. A Monroe County Criminal Defense Lawyer at Whittel & Melton can help you aggressively fight these allegations.
In order to be convicted for aggravated battery on a child, prosecutors must prove certain elements beyond a reasonable doubt. Many of these elements can be difficult to prove, as there is often little to no evidence to clearly support these claims. As former prosecutors, we are very familiar with the tactics that the prosecution uses to present their case and can put this knowledge to work for you. Just because you have been arrested for a crime, this does not automatically mean a conviction will follow. There are many viable defense options that can combat these false or exaggerated charges and result in a positive outcome.
If you or someone you love has been charged with the very serious crime of aggravated battery on a child in Key Largo, Islamorada, Rock Harbor or the surrounding areas, please call a Monroe County Criminal Defense Attorney at Whittel & Melton today at 866-608-5529 for a free initial consultation or contact us online. We can provide you with an honest assessment of your case and make sure you understand your defense options and the potential penalties.