Police have arrested two people in Welaka and charged them both with animal cruelty.
The Putnam County Sheriff's Office received information regarding a possibly malnourished dog in the 100 block of Beecher Springs Road on Monday, July 22, 2013.
A further investigation revealed a deceased dog lying near a trash collection site along with four puppies, one of which was also dead. A witness at the site collected the three remaining puppies, and took them home to care for them.
Police conducted a search and found that the pit bull / hound mix and her puppies may have been neglected and/or abused as they were severely emaciated.
A female suspect was located and arrested and booked into the Putnam County Jail on 5 counts of Animal Cruelty. Her bail was set at $5,020.00.
During questioning, the woman apparently told police that her boyfriend dumped the dead dog and her puppies on the side of the road. A warrant was issued for the man's arrest, but police could not track him down.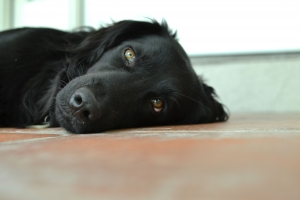 The man was located hiding out in the Welaka area on Monday, July 29, 2013. He was arrested and transported to the Putnam County Jail where he was booked on two counts of Causing Cruel Death by Pain and Suffering to an Animal and three counts of Abandonment of an Animal. His bond was set at $4,520.00.
Only one of the puppies survived and is currently being cared for by a new family.
If you are facing an animal cruelty charge in Putnam County, you need to seek legal help from a criminal defense attorney qualified to handle your particular legal matter as soon as possible. In the state of Florida, animal cruelty charges can vary from a civil infraction all the way up to a serious felony. Should you be facing charges of cruelty or neglect to more than one animal or a group of animals, the number of charges against you can be increased and the financial impact of fines can be intensified.

A Putnam County Criminal Defense Lawyer at Whittel & Melton can thoroughly investigate the circumstances surrounding your arrest and build you a powerful defense. We work with experts that can consult with veterinarians who can further explore the animal's medical records and recover autopsy reports that may reveal favorable evidence on your behalf. As former prosecutors, we know exactly what to look for in these types of cases. We can put our experience to work for you and possibly get the charges against you reduced or dismissed entirely.
If you are being investigated for or charged with animal cruelty or animal abuse or neglect, you have a lot on the line. Call a Putnam County Criminal Defense Attorney at Whittel & Melton at 866-608-5529 for a free confidential consultation to discuss your legal situation and to learn how we can help you.