According to reports released by the Florida Department of Law Enforcement on Wednesday, crime in Broward and Palm Beach counties took a plunge in 2013 and stayed in line with the state's total decrease in criminal offenses.
In its 2013 Annual Uniform Crime Report, the state agency concludes that criminal activity, ranging from rapes and murders to robberies and burglaries, have steadily dropped in Florida over the past five years.
The overall crime rate fell by about seven percent in Broward County. With that said, the report relays that there were 46 more forcible rapes in 2013 compared to 2012. The biggest category of crimes to drop was robberies, decreasing by about 13 percent.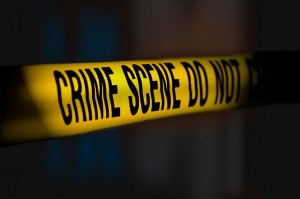 In Palm Beach County, the overall crime rate plunged by about three percent in 2013. Conversely, there were nearly 100 more vehicle thefts than in 2012.
FDLE computed the same number of murders in 2012 and 2013 in both counties — 80 in Broward and 74 in Palm Beach.
When you are charged with a crime in Florida, the consequences can be devastating. Criminal charges have the ability to haunt you for the rest of your life, sometimes going as far as limiting your ability to find a job, own or rent a home and even maintain or build new relationships. Even if you do not serve any jail time, a criminal conviction can still negatively impact your life.
A criminal investigation can progress rather quickly. What you may think is nothing right now could lead to your arrest tomorrow. The sooner you involve a criminal lawyer with your charges, the better the outcome for you. A South Florida Criminal Defense Attorney at Whittel & Melton can thoroughly analyze every aspect of your case and begin evaluating possible defenses and strategies right away. From early on, we will look for ways to help you avoid a criminal conviction.
We handle all of the following types of criminal cases, including:
Sex offenses, including rape, child molestation, child pornography, prostitution, indecent exposure, child abuse and sexual assault
Drug crimes, including possession, sale, distribution, grow house and trafficking
Violent crimes, including kidnapping, burglary, assault, battery, robbery, domestic violence, murder, manslaughter and weapons charges
White Collar Crimes, such as Internet crimes, fraud, forgery, identity theft and RICO
Juvenile Offenses
DUI Charges, including DUI Manslaughter and DUI Serious Bodily Injury
If you or someone you love is under investigation for a crime or has already been arrested or charged with an offense in Broward or Palm Beach County, please call a South Florida Criminal Defense Attorney today at 561-367-8777 or contact us online to schedule a complimentary confidential consultation. We can help to ensure that you receive the best possible outcome for your unique situation.