A spokeswoman for the Florida Democrat announced that U.S. Rep. Alan Grayson of Florida will not be charged in a domestic incident involving his wife.
A judge granted a temporary protective injunction against U.S. Rep. Alan Grayson after his wife filed paperwork accusing the Orlando congressman of shoving and injuring her during an incident earlier this month.
Lolita Grayson's petition for the injunction claimed her husband pushed her against a door, causing her to fall to the ground, during a confrontation on March 1 at their home on Oak Park Road near Windermere.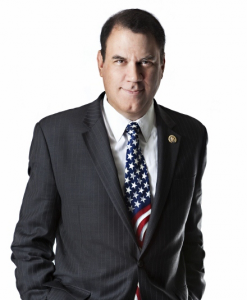 The incident came just less than two months after Lolita Grayson filed a divorce petition stating that their marriage of nearly 24 years was "irretrievably broken."
Rep. Grayson was first elected to Congress in 2008 but lost his 2010 re-election bid.
He ran again in 2012 and won.
Domestic violence accusations are not taken lightly by police and prosecutors. These serious allegations can ruin a person's reputation and take away their freedom. Being wrongly accused of committing acts of domestic violence can significantly impact an innocent person's life forever. A conviction for domestic violence or a related crime carries devastating penalties, including jail or prison time, probation, fines, loss of contact with loved ones, impact on child custody and visitation rights and will leave a permanent stain on your criminal record. These cases are prosecuted quite aggressively and charges can still be pursued even if a victim declines to press charges.